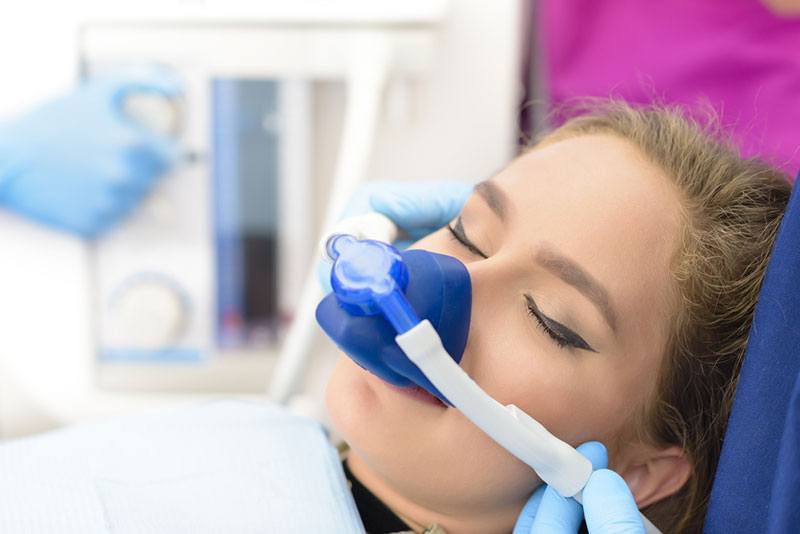 Depending on the patient's needs and the treatment being performed, our dentist, Dr. Edward Moon may suggest using general anesthesia during the appointment. Our office uses a general dental anesthesiologist to ensure patient comfort and safety. If you are interested in finding out if you could benefit from general dental anesthesia in Mission Viejo, California, contact our office at 949-348-1212 to schedule an appointment.
Forms of Sedation
When patients feel nervous coming in for treatment, or if their treatment requires sedation, we offer a variety of ways to keep patients safe and clam during treatment. Our sedation methods include:
Oral sedation
IV sedation
Nitrous oxide, or "laughing gas"
General anesthesia
In order to choose the best option for you, we ask that you provide information on you individual medical history.
Our Priorities
Through a combination of advanced techniques and training, our practice strives to keep patients safe, relaxed and at ease throughout their procedure. For patients of all ages, we can work to make sure their procedure is a success! We invite you to meet with our dentist today and find out how we can provide for you or your family.
How does the sedation work during the procedure?
Depending on the type of sedation, the effects on the patients will vary.
With oral sedation: This medication is taken orally, usually about an hour before the appointment. Patients will feel calm, yet aware of the events happening around them.
With IV sedation: Before IV sedation, patients should avoid drinks and food for five to six hours before their procedure. The sedative is administered through an IV, causing patients to lose consciousness, while our office monitors the patient throughout the procedure.
With nitrous oxide: Patients will undergo this sedation by inhaling a gaseous mixture that instills a euphoric, relaxing state. Once the gas stops being administered, the effects will quickly wear off.
With general anesthesia: This type of sedation will put a patient to sleep through either an injection or inhalation. Our dentist will also provide you with instructions on eating and drinking pre-procedure.
What steps should I take after the procedure?
Depending on your procedure and sedation treatment, a patient may need to be driven home from their appointment. IV sedation also requires that a patient be supervised in the hours following their visit. For more information, speak with our dentist or reach out to our office at 949-348-1212.